Wednesday, June 28th - Putnam Valley Lakes Commission Meeting
6:30 pm - Putnam Valley Town Hall 265 Oscawana Lake Rd. Putnam Valley

Thursday, June 29th - Zoning Board of Appeals Public Hearing
7:30 pm - Putnam Valley Town Hall 265 Oscawana Lake Rd. Putnam Valley

Tuesday, July 4th - Independence Day - Town Hall Closed

Wednesday, July 5th - Submission Deadline: Zoning Board of Appeals 7/21 Mtg.

Friday, July 7th - Submission Deadline for Planning Board 7/24 Mtg.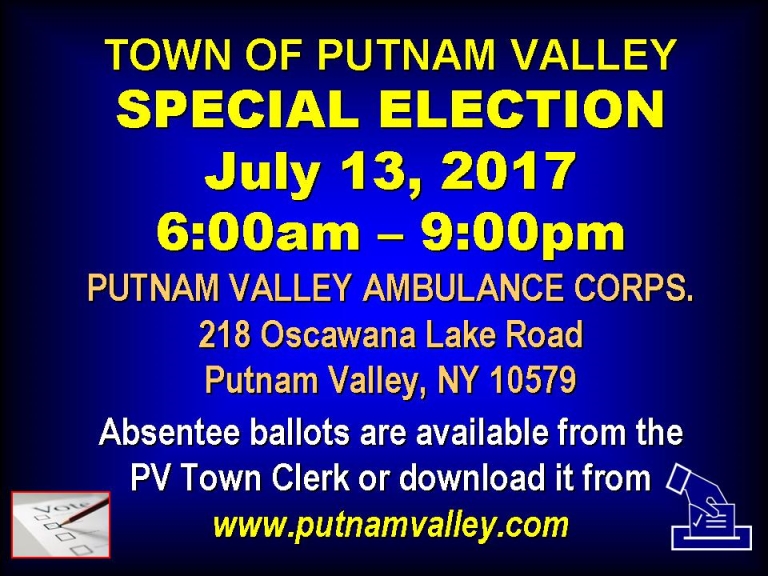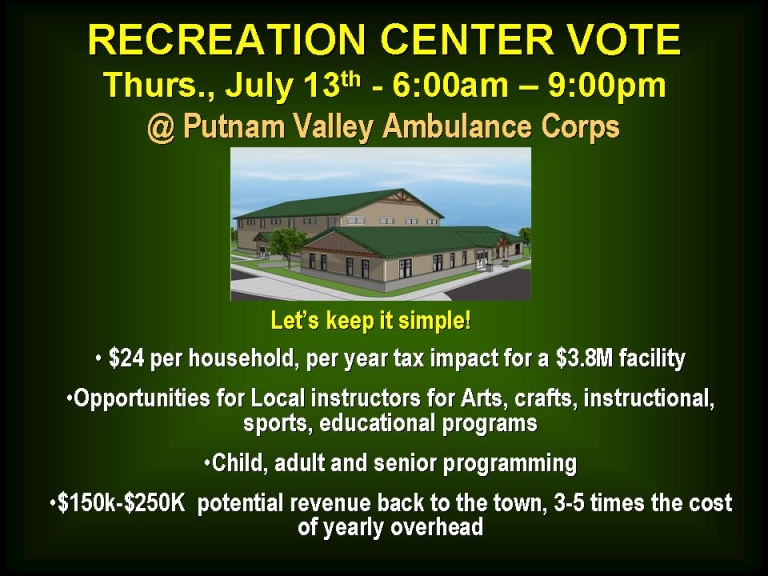 Pay Your Taxes Online
You can now pay your County and Town taxes online using your checking account in the Town of Putnam Valley. This is a free service that you can use to pay your taxes in the comfort of your own home. Simply click on "Pay Taxes" located on the right side of the Putnam Valley town website to pay your taxes online. You will be able to both pay your taxes and print out your receipt immediately. This is a secure site being offered by Chase Bank, our Tax Service Provider, Municity, and the Town of Putnam Valley. If you have any questions please contact Town Clerk, Sherry Howard at 845-526-3280 or at Showard@putnamvalley.com. Again, this is a free service being offered for the convenience of our residents.
Bulk Drop-off
2017 Schedule

DATES OF OPERATION:

Saturday, August 19th
Saturday, October 21st

HOURS OF OPERATION:
8:45 AM-11:45 AM

Coordinator: Susan L. Manno
Facilities Department
Putnam Valley Town Hall
(845) 526-9114
Place: Recycle Center next to PV Highway Dept.
265 Oscawana Lake Road
---
$10.00 Contents of Cars, and Station Wagons.
Contents of Small Trucks/Pick-Up Trucks Mini Vans, Vans and Trailers.
*** CHARGE IS ACCORDING TO SIZE OF LOAD. ***
NO CONSTRUCTION MATERIALS
This includes insulation, plasterboard, 2 x 4's and any building lumber, roofing materials,
door or window framing and any other small or large renovation materials.
NO HAZARDOUS MATERIALS
This includes paint cans with any paint residue, pesticides, herbicides, oils, lubricants, acids, thinners
and any other materials or substance of a flammable or poisonous nature. No propane tanks, empty or otherwise.
WE ACCEPT, WITH NO CHARGE
Most metal products:
(stoves, dishwashers, hot water tanks, holding tanks, metal sinks, tubs, bathroom fixtures, lawn machinery,
car/truck batteries and any predominantly metal item).
Televisions, Computer Equipment and other Electronics.
OTHER FEES:
*** We accept freezers, refrigerators, air conditioners and dehumidifiers,
there is a $10.00 fee to extract the Freon from refrigerators. ***
$5.00 fee to extract the Freon from air conditioning units.

Tires are $3.00 each without rims, 13-15"
$5.00 each with rims, 13-15"
District & Civic Association Meetings/Events:
Lake Peekskill Civic Association
Lake Peekskill Civic Association Meeting
Monday, July 10, 2017 at 7:30 pm
Lake Peekskill Community Center
Northway, Lake Peekskill




Town Events Listing

On Town Website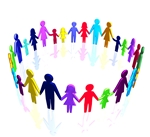 Check it Out!
Click Above to Jump to Events Listing