Wednesday, May 17th - Regular Town Board Meeting
6:00 pm - Putnam Valley Town Hall 265 Oscawana Lake Rd. Putnam Valley

Friday, May 19th - Planning Board Submission Deadline for 6/5 Meeting

Monday, May 22nd - Planning Board Meeting
6:00 pm - Putnam Valley Town Hall 265 Oscawana Lake Rd. Putnam Valley

Tuesday, May 23rd - Grievance Night
6:00 pm - Putnam Valley Town Hall 265 Oscawana Lake Rd. Putnam Valley

Wednesday, May 24th - Lake Commissions Meeting
6:30 pm - Putnam Valley Town Hall 265 Oscawana Lake Rd. Putnam Valley

Thursday, May 25th - Zoning Board of Appeals Public Hearing
7:30 pm - Putnam Valley Town Hall 265 Oscawana Lake Rd. Putnam Valley




Proposed Town Code Amendments
Town of Putnam Valley Town Board


Click
here
to view document 1
for the Adopted Bond Resolution for a Town Recreation Center.
Click
here
to view document 2

for the Adopted Bond Resolution for a Town Recreation Center.
Pay Your Taxes Online
You can now pay your County and Town taxes online using your checking account in the Town of Putnam Valley. This is a free service that you can use to pay your taxes in the comfort of your own home. Simply click on "Pay Taxes" located on the right side of the Putnam Valley town website to pay your taxes online. You will be able to both pay your taxes and print out your receipt immediately. This is a secure site being offered by Chase Bank, our Tax Service Provider, Municity, and the Town of Putnam Valley. If you have any questions please contact Town Clerk, Sherry Howard at 845-526-3280 or at Showard@putnamvalley.com. Again, this is a free service being offered for the convenience of our residents.
District & Civic Association Meetings/Events:
Lake Oscawana Civic Association

General Membership Meeting
Please join us on Sunday, May 21st for LOCA's General Membership meeting.
The 11:00 am meeting will be held at the Putnam Valley Fire department.
The summer season is just around the corner and we have some important topics to discuss. Our friends from LOMAC will be there to discuss the issue of invasive species, and a new program that they are leading called "Clean, Drain, Dry." This program focuses on educating boaters on how to clean their boats, and other watercraft, to prevent the introduction of invasive species into the lake.
In addition, Sergeant Mike Szabo from the Putnam County Sheriff's Department
will join us to talk about Boater Safety.
If you haven't already paid your dues for 2017, bring your dues to the meeting!

If you're not attending, please mail your dues check for $35, payable to LOCA, to:
PO Box 386, Putnam Valley, NY 10579.
Thank you!
Lake Peekskill Civic Association
Lake Peekskill Civic Association Meeting
Monday, May 8, 2017 at 7:30 pm
Lake Peekskill Community Center
Northway, Lake Peekskill




Town Events Listing

On Town Website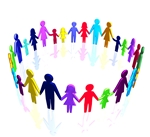 Check it Out!
Click Above to Jump to Events Listing