Wednesday, March 22nd - Lakes Commission Meeting
6:30 pm - Putnam Valley Town Hall 265 Oscawana Lake Rd. Putnam Valley
Friday, March 24th -
Planning Board Submission Deadline for 4/10 Mtg


Saturday, March 25th -
Lake Peekskill District Meeting


9:00 am - Putnam Valley Town Hall 265 Oscawana Lake Rd. Putnam Valley



Saturday, March 25th -
Roaring Brook Lake District Meeting


10:00 am - Putnam Valley Town Hall 265 Oscawana Lake Rd. Putnam Valley




Monday, March 27th -
Planning Board Meeting Cancelled

Thursday, March 30th -
Zoning Board of Appeals Public Hearing


7:30 pm - Putnam Valley Town Hall 265 Oscawana Lake Rd. Putnam Valley
NOTICE OF SPECIAL MEETING
PLEASE TAKE NOTICE, the Putnam Valley Town Board will conduct Special Meeting on Wednesday, April 5th at 6:00 pm. to put forward the Bond Resolution for the new Parks and Recreation Center to be built in the Leonard Wagner Memorial Park.
IMMEDIATELY FOLLOWING the Putnam Valley Town Board will hold a public pre-work session meeting.
BY ORDER OF THE TOWN BOARD
Sherry Howard
Town Clerk
Dated: 03-16-17
Pay Your Taxes Online
You can now pay your County and Town taxes online using your checking account in the Town of Putnam Valley. This is a free service that you can use to pay your taxes in the comfort of your own home. Simply click on "Pay Taxes" located on the right side of the Putnam Valley town website to pay your taxes online. You will be able to both pay your taxes and print out your receipt immediately. This is a secure site being offered by Chase Bank, our Tax Service Provider, Municity, and the Town of Putnam Valley. If you have any questions please contact Town Clerk, Sherry Howard at 845-526-3280 or at Showard@putnamvalley.com. Again, this is a free service being offered for the convenience of our residents.
District & Civic Association Meetings/Events:
Lake Peekskill District Meeting
Saturday, March 25, 2017 at 9:00 am
Putnam Valley Town Hall
265 Oscawana Lake Rd. Putnam Valley, NY 10579



Roaring Brook Lake District Meeting
Saturday, March 25, 2017 at 10:00 am
Putnam Valley Town Hall
265 Oscawana Lake Rd. Putnam Valley, NY 10579




Town Events Listing

On Town Website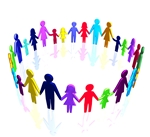 Check it Out!
Click Above to Jump to Events Listing