Town meetings coming up!
Government Meetings/Deadlines:
Monday, March 6th - Putnam Valley Arts Committee Meeting
6:00 pm - Putnam Valley Town Hall 265 Oscawana Lake Rd. Putnam Valley

Tuesday, March 7th - Full Putnam County Legislative Meeting
7:00 pm - Historic Courthouse 44 Gleneida Ave. Carmel, NY
Wednesday, March 8th - Ethics Board Meeting
10:00 am - Putnam Valley Grange Hall 128 Mill St. Putnam Valley

Wednesday, March 8th - Town Board Work Session
6:00 pm - Putnam Valley Town Hall 265 Oscawana Lake Rd. Putnam Valley
Click Here For Agenda Click Here For Agenda Documents

Thursday, March 9th - Zoning Board of Appeals Work Session
7:00 pm - Putnam Valley Town Hall 265 Oscawana Lake Rd. Putnam Valley

Friday, March 10th - Planning Board Submission Deadline for 3/27 Meeting
District & Civic Association Meetings/Events:
LPCA Social Activities Committee Meeting
The Social Activities Committee will meet Sunday, March 12th at 2:00 pm
Lake Peekskill Community Center
The meeting is open to the public - all are welcome!


Lake Peekskill Civic Association Meeting
Monday, March 13, 2017 at 8:00 PM
Lake Peekskill Community Center
All are Welcome!




Town Events Listing

On Town Website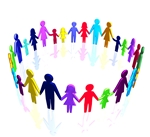 Check it Out!
Click Above to Jump to Events Listing

Did you miss the last Town Board Meeting or Work Session?
Click Below to Watch it Now...

Town Board Special Work Session - March 1, 2017

Town Board Meeting - February 15, 2017

Town Board Work Session - February 8, 2017







Want more info about Town?

Messages from Town Hall

District Information

Parks & Recreation Department

Putnam Valley Senior Center

PV Volunteer Ambulance Corp.

PV Volunteer Fire Dept.

PV Residents Coalition

Putnam Valley Business Network

Putnam Valley Library

Putnam Valley Historical Society

Putnam Valley Grange

Tompkins Corners Cultural Ctr.

German-American Social Club

Veterans of Foreign Wars

Putnam Valley Lions Club

Putnam Valley Rotary Club

Putnam Valley Food Pantry

Houses of Worship

Other Events in Town & Nearby

Visit www.PV10579.com for an archive of earlier bulletins,
and to subscribe to this e-mail service.
Send your announcements and information
for inclusion in the next e-mail bulletin to:
This e-mail, sent as part of the Community Information System,
was not created or distributed by the Putnam Valley Town Government or any of its Departments.
Information is provided here, on our Facebook page, and via e-mail as a service to the community.
Info is listed as submitted or posted elsewhere by the various organizations, departments, and individuals involved. Please confirm all information on your own to be certain of its accuracy.

Want to comment on this project? Send me an e-mail:
Michael S. Bennett
info@pv10579.com
Help Spread the Word!